Paths – Prototype Festival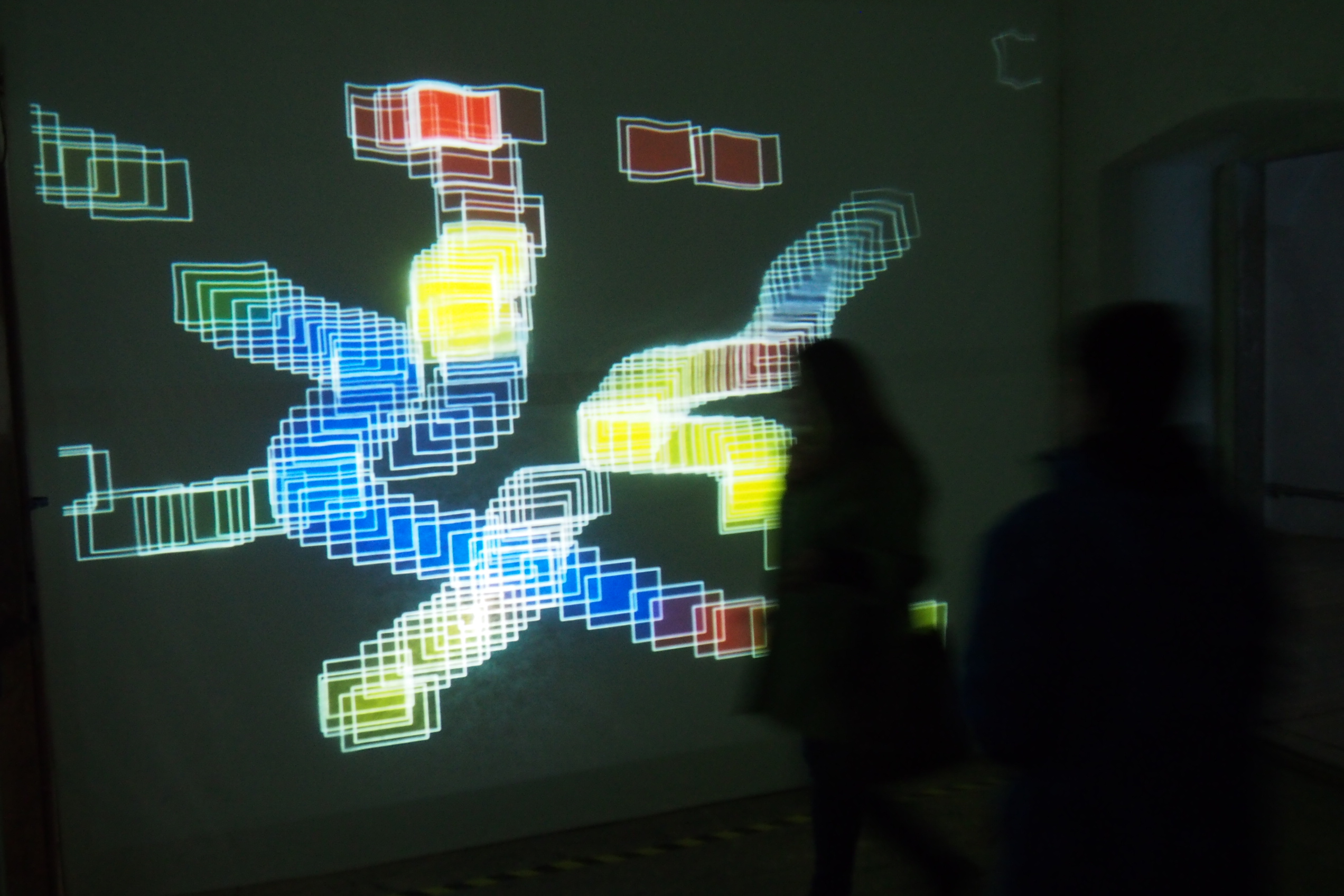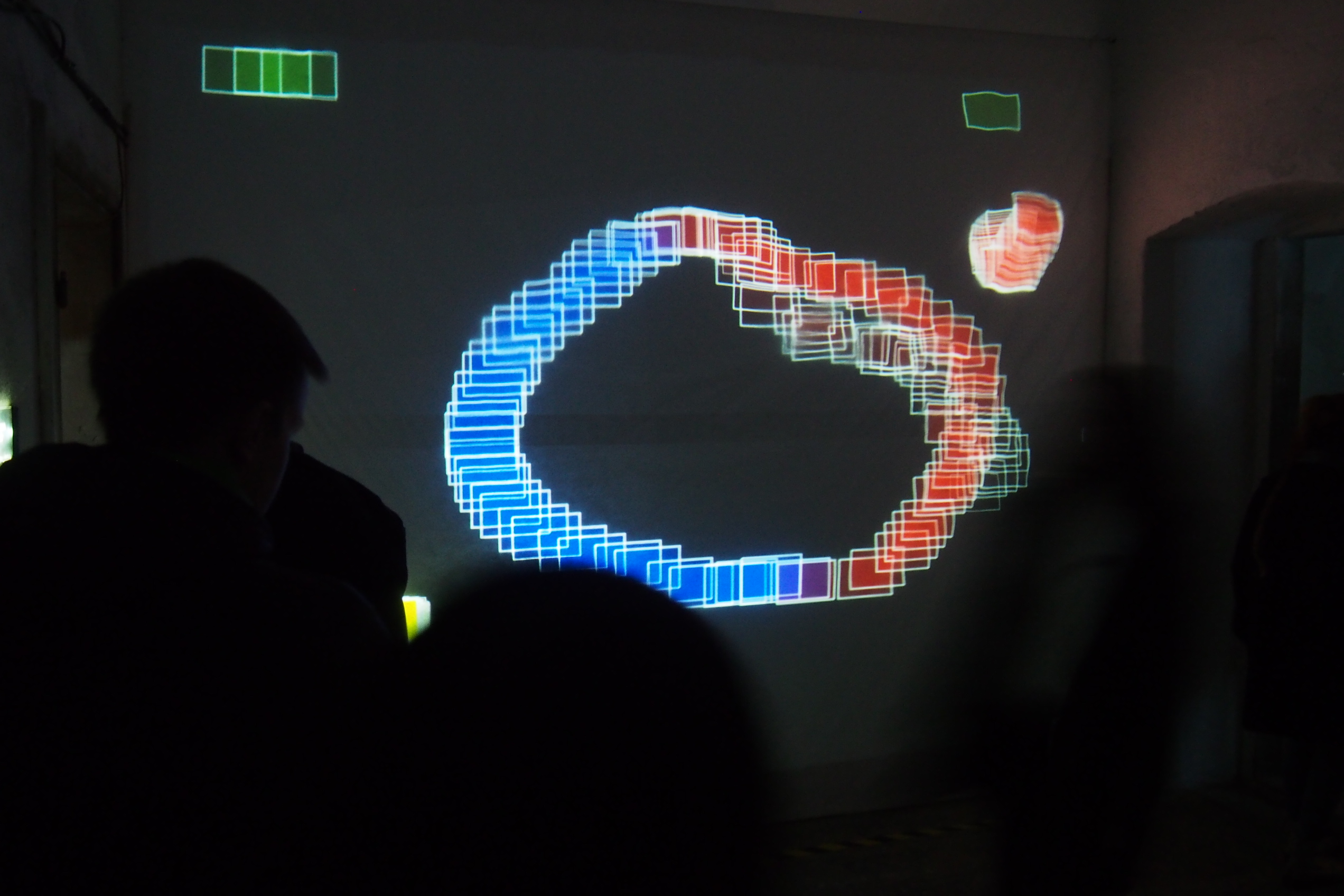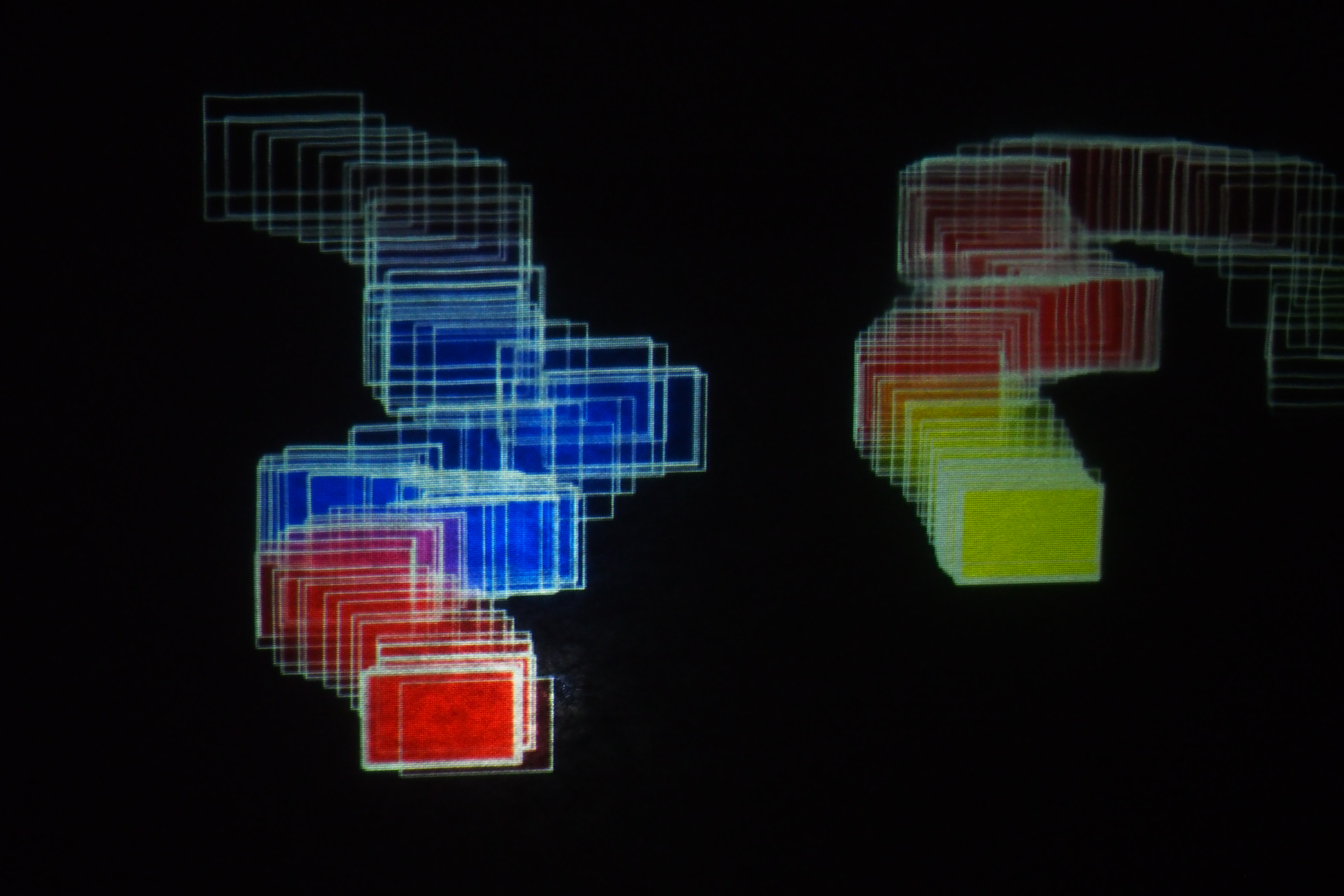 Interaktivní projekce Trasy je inspirována chybou počítačového systému a reaguje na pohyb lidí. Při vstupu před projekční plochu se k divákovi přiřadí obdélník s náhodnou barvou modelu RGB. Ten jej pak následuje a vytváří za ním jakousi prchavou stopu. Instalace vznikla ve spolupráci s Martinou Krasnayovou.
An interactive projection Paths is inspired by windows system error. When you enter the room and stand in front of the screen you are given a rectangle (symbolizing the error window) of randomly selected color of RGB model. These rectangles react to the movement of people, they "follow" them and create an ephemeral path. The installation was created in collaboration with Martina Krasnayová.